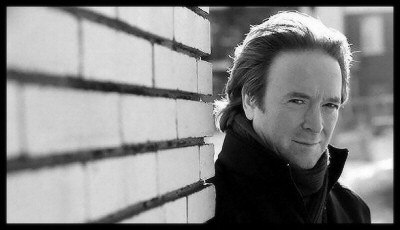 Acadian-born Richard Savoie spent part of his childhood by the sea and is still inspired by the sounds of its many moods, from the gentle lapping of waves on the shore to the thundering roar of surf whipped by a wild wind.
Now he uses colour to capture these sounds from his childhood. Like Baudelaire, he is fascinated by the parallels between colour and sound and is inspired by their similarities. A fervent pastellist, he talks passionately of his art. His reverence for pure colour is almost religious and explains both his respect for colour and his desire to master all its nuances to better serve his art.
He is well versed in the theories of Eugene Chevreul, a 19th century chemist whose colour theories inspired many neo-impressionist painters.
He is familiar with the optical effects of juxtaposing pure colour. Each application will influence the next and the final colour is determined by the eye through the subtle blending of shades perceived by the optic nerve. It is a delight to hear him speak about complementary colours and the subtleties of his art as a pastellist. He appreciates the durability of pure pigment, impervious to fading over time. He knows the value of precision in his work, always aware of the powdery volatility of his medium that allows very little room for touch-ups. He can scarcely conceal his pleasure when he picks up his colour sticks, arranged in orderly rows like a regiment of toy soldiers.
The pastel crayons work their magic in his fingers to render wilderness landscapes where rivers white with foam cascade through narrow channels under the brilliant skies of the changing seasons.
Wilderness, forests, rivers teeming with fish, deserted lanes or lively streets, Richard Savoie pauses to observe it all and to sketch the wonders of the world around him.
Each work by Richard Savoie reveals another fragment of the universe in a tapestry of light and colour that allows viewers to savour the finesse of his fresh and spontaneous approach.