Artist by Image



Artist by Name

New Arrivals

Prices are in Canadian dollars.

Click images to enlarge


More Floral Artists
- Mickie Acierno
- Constance Bachmann
- Louise Falstrault
- Alex Fong
- Joanne Gauthier
- Joyce Kamikura
- Donna Jo Massie
- Janice McLean
- Richard Mravik
- Nancy O'Toole
- Xiang Ming Zeng

Original Works

by

Madeleine Lemire





Prices include framing unless specified otherwise.



"Les Campanules"
Oil on canvas, 40" x 20"
$2,790

BVS






"La Lavande"
Oil on canvas, 20" x 40"
$2,790 Framed.

BVC






"Blue Anemonies (Parbleu!)"
Oil on canvas, 24" x 32"
$2,860

BVC






"Provence (Au pays des cigales)"
Oil on canvas, 30" x 36"


Sold






"Yellow Pastoral"
Oil on canvas, 40" x 40"


Sold






"Le Chemin des Incendies"
Oil on canvas, 24" x 36"


Sold






"Vers le Castellet"
Oil on canvas, 40" x 40"


Sold






"Les Vestalies (Version 4)"
Oil on canvas, 28" x 53"


Sold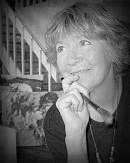 Madeleine Lemire R.C.A.
Madeleine Lemire was born in Quebec, Canada. She studied at L'École du Louvre in Paris, at the School for Fine Arts, the Académie des Arts and the Saidye Bronfman Centre in Montreal. She has had solo exhibitions in Montreal, Quebec City, Calgary and Toronto and has been part of group exhibitions in Canada, France and New York.
Madeleine's mastery of her floral subject matter is evident in even her smallest works. Vibrant colours abound as abstract shapes take form in a composition that transcends scale through the artist's masterful handling of space.
Madeleine was elected a member of the Royal Canadian Academy of Arts in 1996.
Prices are subject to change without notice.
Stephen Lowe Art Gallery reserves the right to quote the final price of any listed item.
© Stephen Lowe Art Gallery, all rights reserved.
Artist Info






Location Codes:

BVS - downtown Bow Valley Square 3
(+15 level)
BVC - downtown Bow Valley Club
(+30 level)
WMS - West Market Square
(across from Sunterra Market)