Donna Jo Massie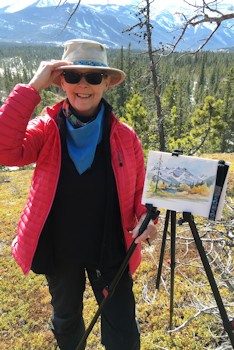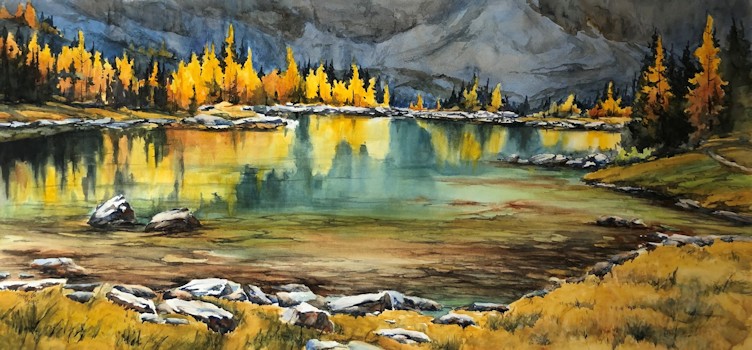 ArtTalk:
"As a landscape artist, I can relate to the description of "placefulness" by Christian McEwen in his book, World Enough and Time: On Creativity and Slowing Down. I have experienced those moments of complete immersion, mindful of the perfection of the place and eager to capture the sights, values and forms for future paintings. One such hike was Plain of Six Glaciers this summer where the 7 mile, 1100 foot elevation gain to a max of 7000 feet up the valley at the head of Lake Louise presented flooded trail, ledges with chains, and avalanches thundering down. A trail like this employs all your senses- physical, mental and spiritual. If your subject doesn't excite you in this way, you should ask yourself, why?"
Donna Jo received her B.S. in Education from Auburn University, and post-graduate work at Sanford University. She taught in Alabama and Florida before immigrating to the Bow Valley in 1976, working in Environmental Education for Kananaskis Country. In 1986, she began painting watercolors making it a full-time profession in 1988.
An educator and naturalist, Donna Jo teaches weekly adult watercolor classes in Canmore and Banff, corporate and summer back- country workshops and Artist-in-Residence courses for the Alberta Foundation for the Arts. Her popular workshops have been presented by the Calgary Zoo, the Alpine Club of Canada and were the subject of an interview on CBC Radio.
Donna Jo spends summers hiking in the mountains painting, photographing and sketching on location. This intimate knowledge and relationship with the land has led one Vancouver art critic to write about her art, "... clear and crisp like her beloved mountains, she has a steady hand and a good eye for color." Her flower paintings have also become known for their rich color and bold composition.
Donna Jo has published two books to date: The Joy of Mountains and A Rocky Mountain Sketchbook. The newest book, The Joy of Mountains, contains on-location sketches of trips along the Rocky Mountains from New Mexico to Alaska. There are pages about painting supplies, how to get started, colour schemes, inspiration pages, location information and more. A Rocky Mountain Sketchbook, a Canadian best seller, is a classic for painting mountains and is in its fourth printing which includes new pages of sketches from plein air painting trips.
Donna Jo is a member of the Alberta Society of Artists, the Society of Canadian Artists, and Women Artists of the West. Her work has been exhibited in galleries in Vancouver, Banff, Calgary, Jasper, Toronto and New Mexico, and can be found in private and corporate collections in Canada and the US.
Cliff Swanlund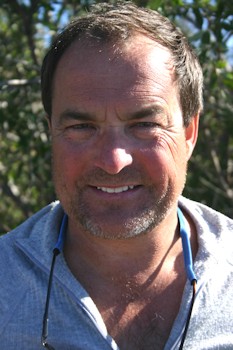 ArtTalk:
"Now that I live part time in Canmore, exposure to the mountain environment has opened my eyes to the shadows and subtle colour variations of the Rockies and environs. I find the abundant wildlife and amazing scenery of the area very inspirational".
Cliff was born and raised in Winnipeg, Manitoba. He graduated from the University of Manitoba with a DMD degree in 1976 and has enjoyed a long professional career both in Manitoba and Alberta. He has always had an interest in art and art history but until recently has had little time to pursue those interests and explore that side of his character.
His hero in the watercolour world is the late Walter Phillips who also lived in both Winnipeg and Calgary. He not only recognizes most of the artist's compositions' locations but also marvels at his technical ability.
Notable accomplishments include: primary Artist at The Edge Gallery and Urban Art Centre (Winnipeg, Manitoba) for their charity show "Lake Louise to Lake of the Woods (and everything in between)"; Artist in Residence at Num-Ti-Jah lodge at Bow Lake; and multiple group shows at the Whyte Museum. His works can be found in private and corporate collections across Canada.